Access to quality education for everyone is one of the 17 sustainable development goals set out by the United Nations toward building an inclusive, sustainable, and resilient future for our planet. Education is a key element in escaping poverty – it broadens opportunities, increases public awareness, and enables upward socio-economic mobility. There is no doubt that the government of any country can make the biggest impact to improve access to education by implementing policy changes. At the same time, any additional effort that we, as responsible citizens, put toward this goal, can only accelerate its positive effects. But does that mean that you have to donate a large sum of money? As it turns out, no!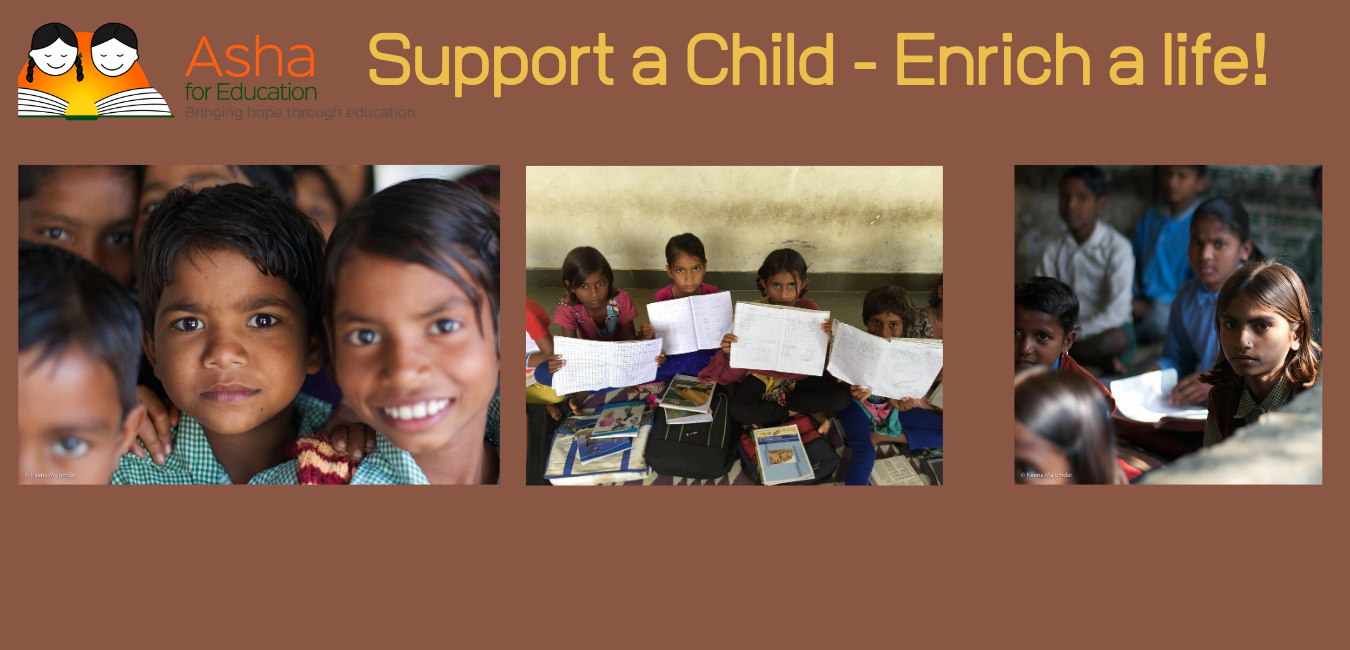 Asha for Education's Support a Child (SAC) program allows you to make a tangible impact with as little as the cost of 4 cups of coffee each month! Asha-Austin is launching its Support a child (SAC) 2020 program for the academic year 2020-21 for two of its flagship projects, Gramin Shiksha Kendra (GSK) – Girirajpura and Khushboo Welfare Society (KWS). Through this program, donors give the gift of education to an underprivileged child in India for as little as 20 USD a month. The two projects have been carefully selected and are continuously monitored by experienced volunteers in Austin with all discussion notes made available online to ensure maximum transparency to donors. 
Gramin Shiksha Kendra – Girirajpura is an alternative education school that provides quality primary education to children of disadvantaged communities displaced from Ranthambore Tiger Reserve to Girirajpura village in Rajasthan, India. With no government school in the vicinity, the school was started in 2015 by Asha Austin with 2 teachers instructing ~40 kids. Since then the school has grown to 6 teachers teaching ~100 children upto grade 6. During the current pandemic, the teachers have been visiting households and discussing options with community members to develop an effective learning strategy that can benefit all children. Since July, classes have already begun outdoors in small groups with social distancing and masks, and learning is being monitored with regular worksheets. Asha Austin volunteers are seeking donors who can support a child's education at this school for as little as 20 USD per month or 240 USD annually. Your donation will fund the salaries of teachers and support the cost of teaching and learning materials for the children. 
Khushboo Welfare Society is a special-needs school for children with mental and multiple disabilities, with ~100 children, in Gurgaon, Haryana, India. The special-needs children are not only taught life skills through a personalized program but are also given therapy in various forms. During the current pandemic, KWS has had to deal with additional challenges due to the special needs of children, but they have taken initiatives to maintain the performance of children by developing a home-based innovative and an integrative schedule tailored to each child as per his/her needs. Asha Austin is seeking donations of 25 USD per month, or 300 USD annually for each child for the 2020-21 academic year. Your donation will fund the salaries of teachers/therapists, including a physiotherapist, occupational therapist, arts teacher, music teacher, dance teacher, computer teacher, yoga teacher and pottery instructor.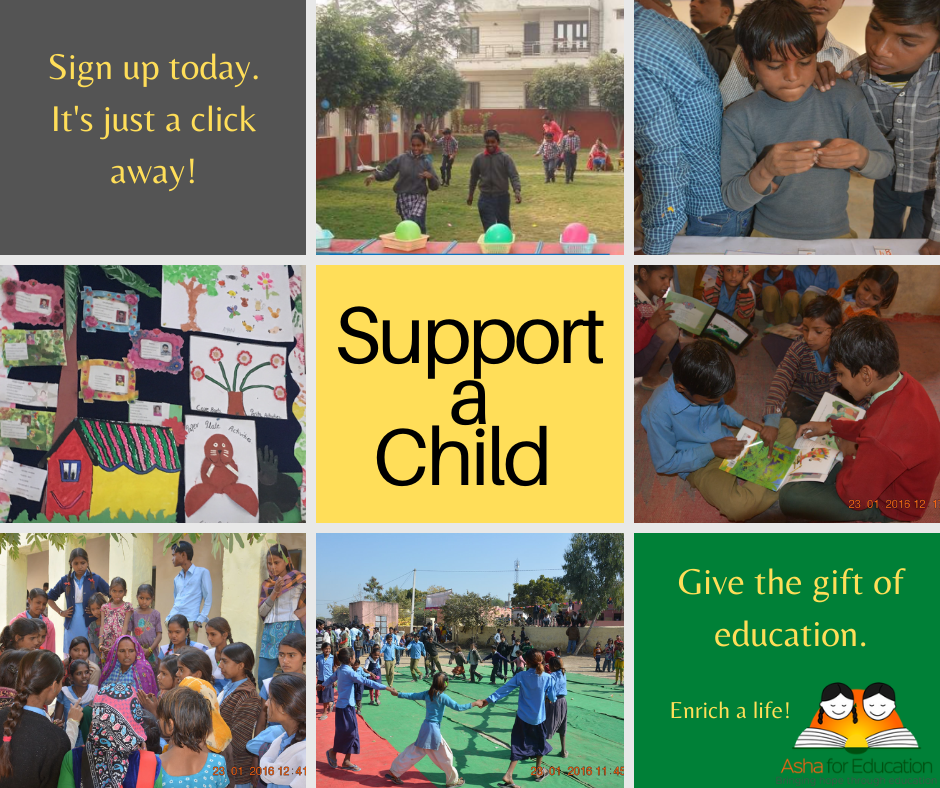 Asha for Education is a registered 501c(3) charity in the US and a 100% volunteer-driven organization with a mission to bring about socio-economic change in India through the education of underprivileged children. Asha has received a 4-star rating for seven consecutive years since 2012 for being a low-overhead, transparent, and accountable organization, by Charity Navigator (an independent non-profit that evaluates various charities to help donors make an informed decision). Most importantly, it means your donation has a big impact on children and teachers who need our help, support, and motivation.
There are ~100 child sponsorship opportunities for each project. We request donors to consider supporting a child's education for a full academic year to have a meaningful impact. While donating ask your employer about their corporate matching policy. Many companies match employee donations 1:1 and some even go beyond that. 
So, join us in our mission to enrich the life of an underprivileged child by giving the gift of education! No donation is too small, and in fact, small drops of water make an ocean. 
For more details: contact austin.sac@ashanet.org or visit http://austin.ashanet.org/sac.