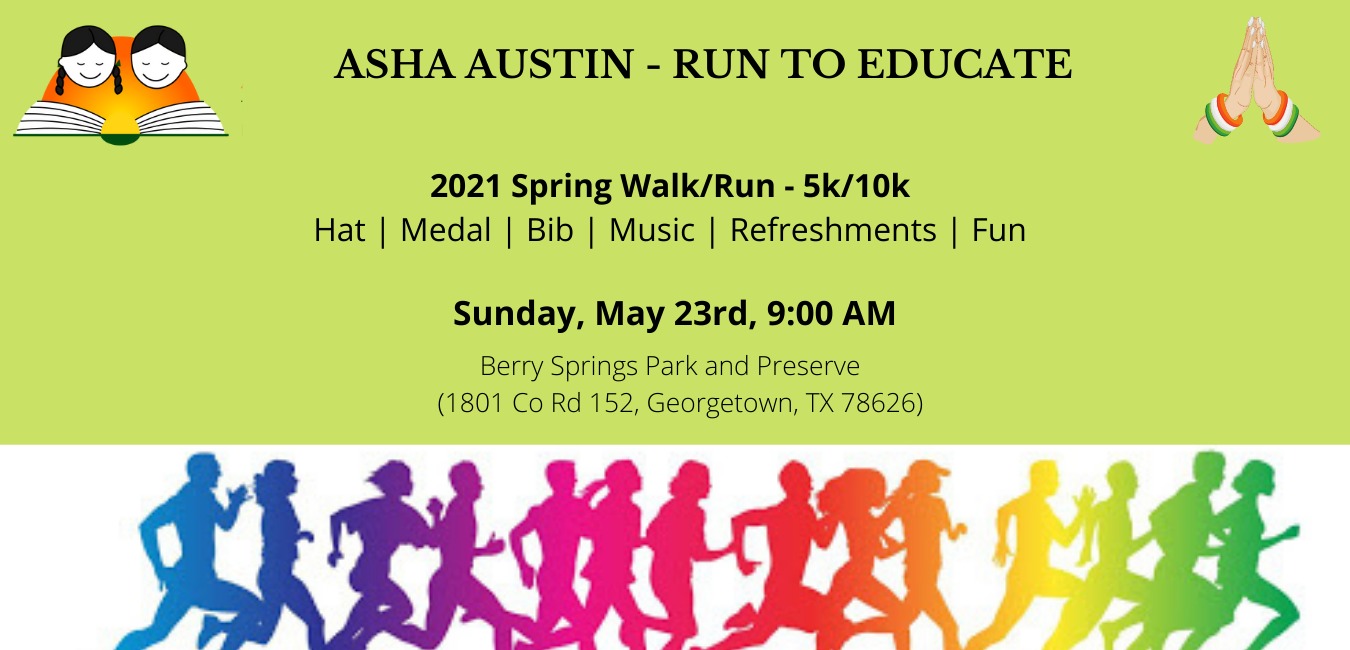 Before April 29th
April 30th to May 22nd
May 23rd (Race day)
Adults (19 & over)
$40
$45
$50
Youth (11 to 18)
$25
$30
$35
Children (10 & under)
—— FREE ——
Berry Springs Park and Preserve is located on the outskirts of Georgetown and situated along Berry Creek, is home to a century old heritage pecan grove.  These beautiful and magnificent trees provide relaxing shade to park goers, where one can hike, bike, fish, picnic, and camp. The park also features rentable covered picnic pavilions, which serve as great gathering places for family reunions, company picnics and other get-togethers.  A large playground is available for the kids to enjoy.
Check-in / BIB Pickup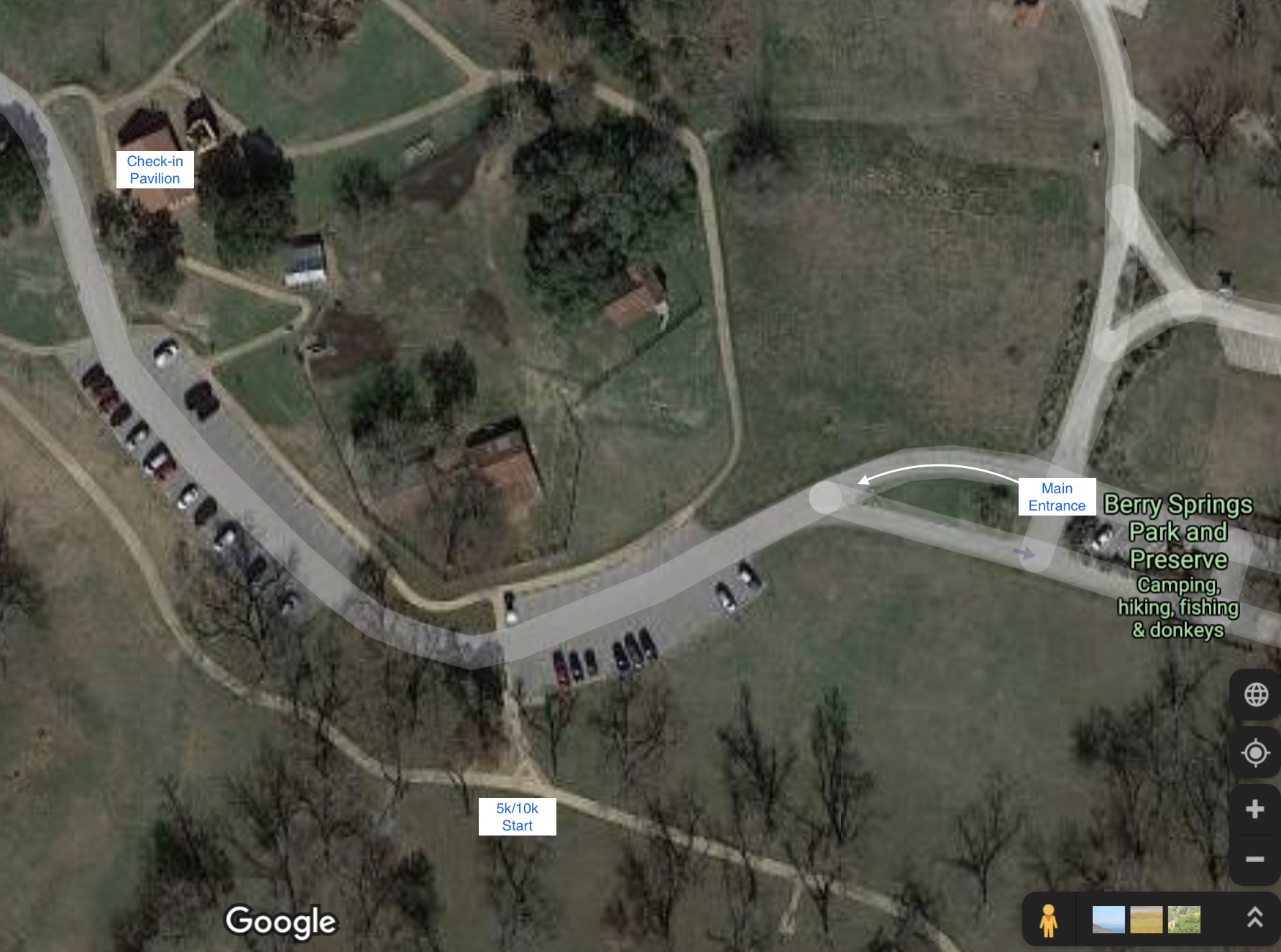 Course Map