Shri Nand Lal Educational Program for the Underprivileged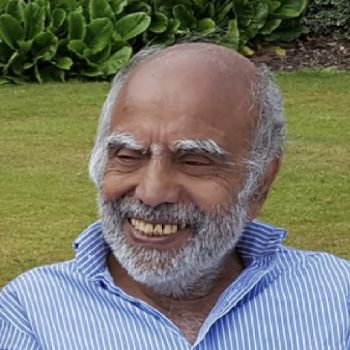 Asha for Education, Austin Chapter, is grateful and proud to partner with the Lal Family, to help bring about quality education to the underserved and marginalized sections of rural India. "Shri Nand Lal Educational Program for the Underprivileged" has been instituted in 2022 in the memory of Shri Nand LalJi.
The total funds raised in the program for the year 2022 was approx. 35000 USD. Additionally, with the fundraising efforts of Asha Austin volunteers towards 50% of the needs, the total program impact for the year 2022 was 70000 USD, to benefit 8000 students and support salaries of 50 teachers and support staffs towards four projects.
Reward Trust fills the education gap and shortage of teachers in Government schools in rural Tamil Nadu and works on improving the quality of science and math education in these schools. Sangamam is a computer based intervention in government schools in rural Uttar Pradesh and works on imparting computer science and concepts in Science, Math, and languages with the aid of Asha Kanini (homegrown software tool of Asha Chennai, mapped to Uttar Pradesh syllabus). Garima is a girl child-focused program in rural Chattisgarh working on supplemental education, improving morale and confidence, health and hygiene, and access to trusted Garima didi's for the holistic development of adolescent girls.
This program is currently accepting donations.
Please check if your company matches your donation to maximize the impact of donation! Check below FAQ & Contact us for any questions regarding company matching.
Donate Now to this program
Frequently asked questions
Yes. We do accept matching donations. This is a great way to double the impact of your donation. Many companies match the donations of their employees and/or retirees. If your employer matches donations made to 501(c)(3) organizations, please submit a matching donation request to your employer. If you have any questions about this process, please write to austin.treasurer@ashanet.org for assistance.
Search "Asha for Education" in your Company's Giving Portal.
Please ensure address & EIN(Tax ID) are :

Address : PO Box 888080, Los Angeles, CA 90088-8080
EIN : 77-0459884

Provide details about your donation on the Giving portal.

Note some companies want employees to donate through their Giving portal. Please check this before making the donation on this page.

Please include 'Asha Austin – Shri Nand Lal Educational Program For The Underprivileged' in the comment section.
Please email austin.treasurer@ashanet.org so that we may know to expect a donation match.